Books
Posted:march 29,2009 1:17AM
Ghettoetry book summary: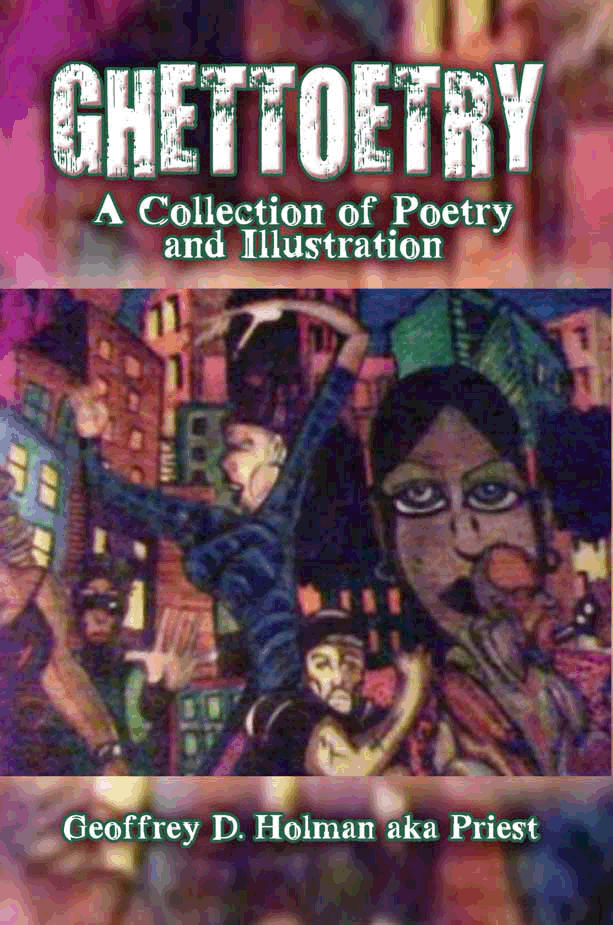 Ghettoetry is Geoffrey D. Holman's second collection of published work (Songs of Brick and Steel Giants being the first). The work is a literary and artistic reflection of life in urban America from one of the most intense and visually gifted African- American writers and illustrators of today. The book is a testimonial to those who live in the American ghettos. It is a compelling and truthful observation that forces the other side of America to stand up and take notice of the beauty and the scarred faces in the 'hood. Ghettoetry: A Collection of Poetry and Illustration has been praised by legendary theatrical director/filmmaker and producer of countless African-American films and stage plays, Dr. Woody King, Jr.: "Holman 's voice is one of the most important new voices in African-American theater and literature today! Keep an eye out for him!"
To purchase a copy of Ghettoetry,click HERE.
Performances
Posted:Saturday,April 04,2009 3:48 AM
"THE NUMERAL THR3EE"(c) OPENS AUGUST 27TH,28TH,29TH @ THE NUYORICAN POETS CAFE 236 East 3rd street Btwn aves B & C, Lower east side Manhattan, take the F train to Houston (check www.hopstop.com for directions) Contact The Directors Geoffrey D. Holman 732-807-0427 (You'll have to change this, by th time the show opens I will have a real phone) Tantra Zawadi 917-346-3652 7PM SHARP to 9PM, LOVE ARTS DONATION: $15.00 On line and $20.00 @ door On line ticket site will be available soon